TRANSPORTATION GROUP WON 2021 ASPHALT AWARD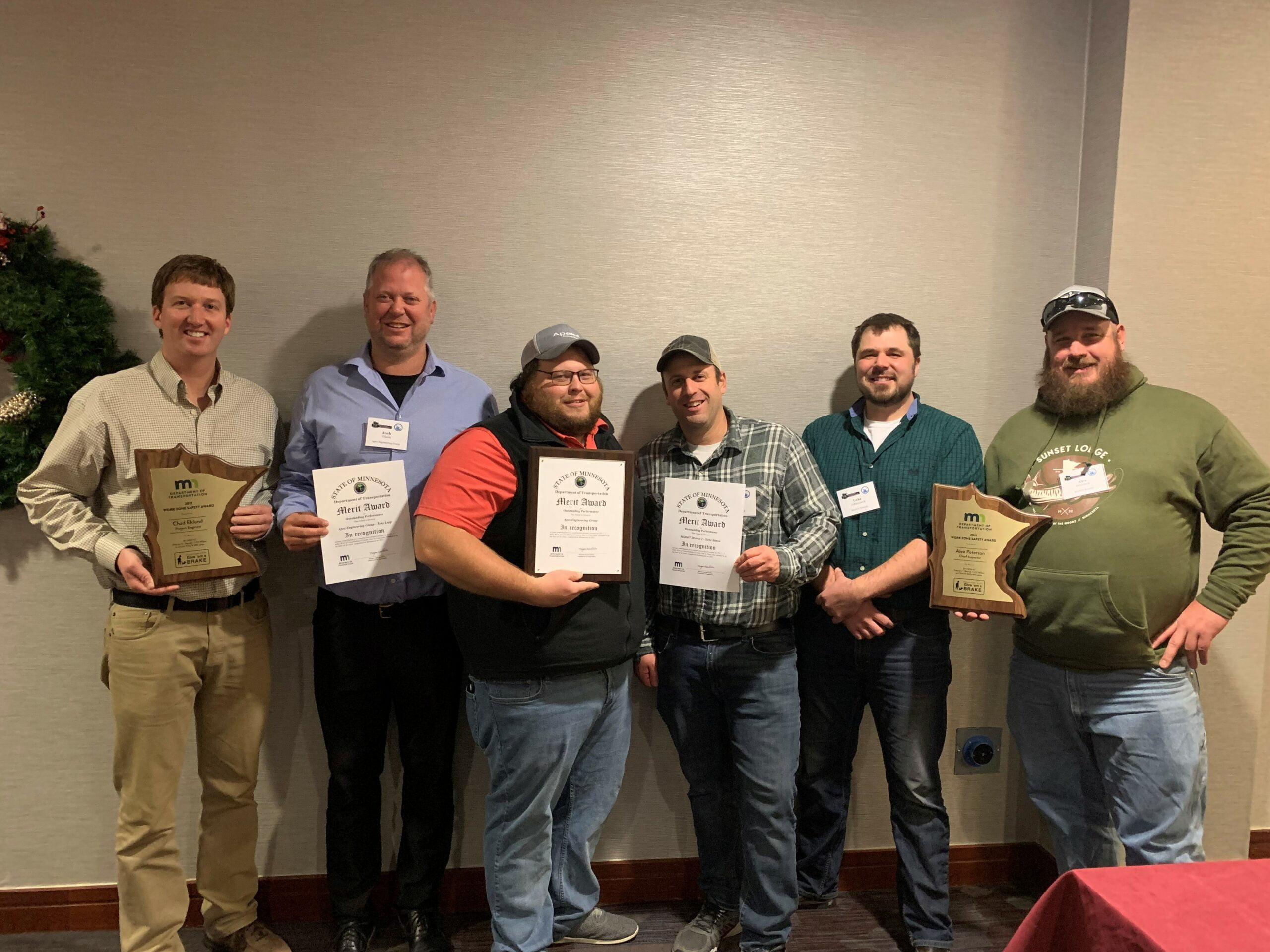 During the Minnesota Asphalt Paving Association Banquet, the Apex Transportation group and MNDOT District 2 received a 2021 Merit Award for the best asphalt project. The project awarded was the mill and overlay of TH 2, located 2.7-miles east of Cass Lake, MN.
Apex completed the construction inspection for this project which included a 2" mill and asphalt overlay, muck excavation, grading for turn lane additions and turn lane extensions. IC thermal profiling and compaction was used along with e-ticketing during the asphalt overlay operations portion of the project.
Congrats to everyone involved, including Apex team members:
 Josh Olson, Tony Lapp and Dalton Dryburgh.