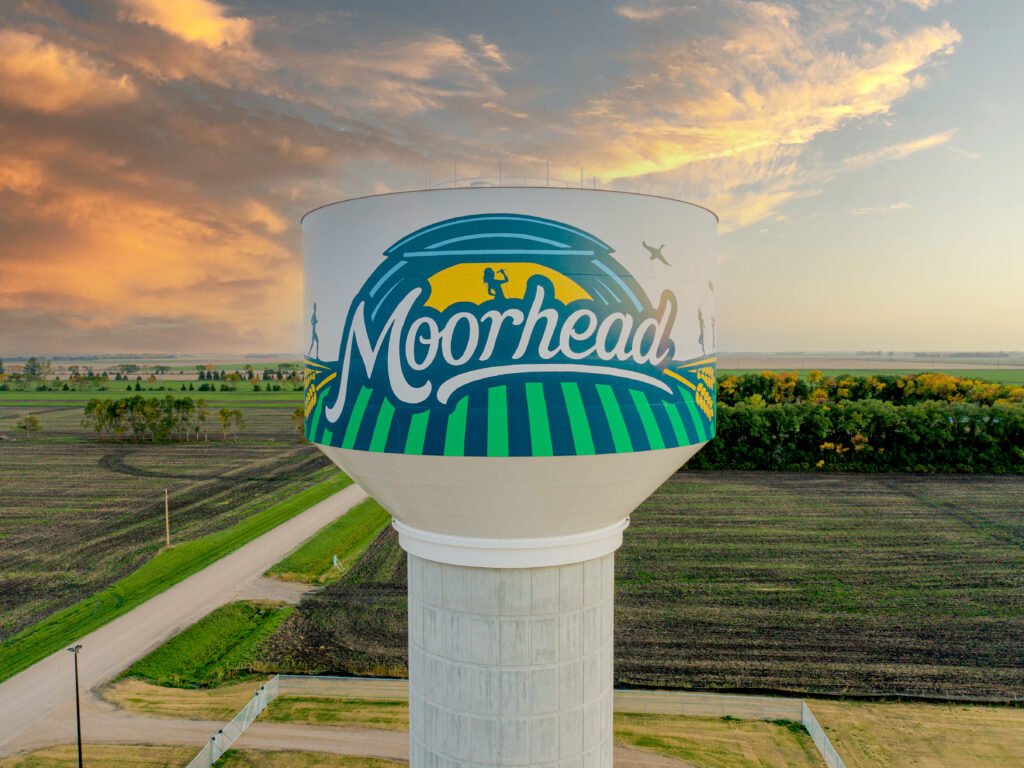 Moorhead's Southside Water Tower
Named Tank of the Year!
Since 2006, the Tnemec Company has named a "Tank of the Year" winner based on nominations from across the country. Because the company creates coating products formulated to protect and prolong the paint life of water tanks, design is a major factor in choosing the winner.
This year, the City of Moorhead's newly finished 750,000 water tank in south Moorhead was named the winner!
The design was created after the city reached out to the community to discover what they loved best about their town. The responses were overwhelming. So, instead of simply using the city's logo, they decided to incorporate an assortment of favorite attractions and activities and selected an energetic, colorful wrap-around mural designed by artists Stephen Dorset and Jack Lunde.
Moorhead Public Service chose Apex Engineering Group to design and manage the project and KLM Engineering provided welding and coating inspection services to the water tower.
As a result of the win, Moorhead's southside water tower will be featured in the 2022 Tnemec Tank of the Year calendar that is distributed across the country.